Hi, I'm "Staff T" from The Kerria Project. I love spending time in the mountains and taking photos, and I'd like to share some of my experiences with you.

The first place that I'd like to introduce is The Kumonodaira Mountain Hut in the Hida Mountains, Toyama Prefecture. As those who love mountain trekking in Japan would already know, it is located in the so-called "Japanese Alps", an area that has also been dubbed as "where the last untouched wilderness in Japan still exists".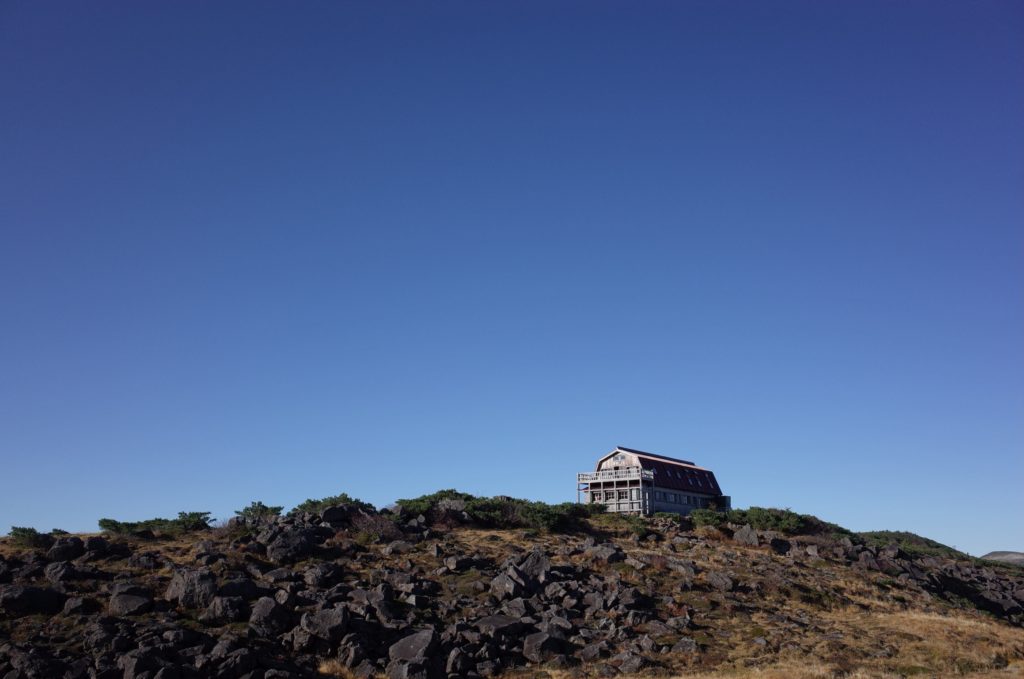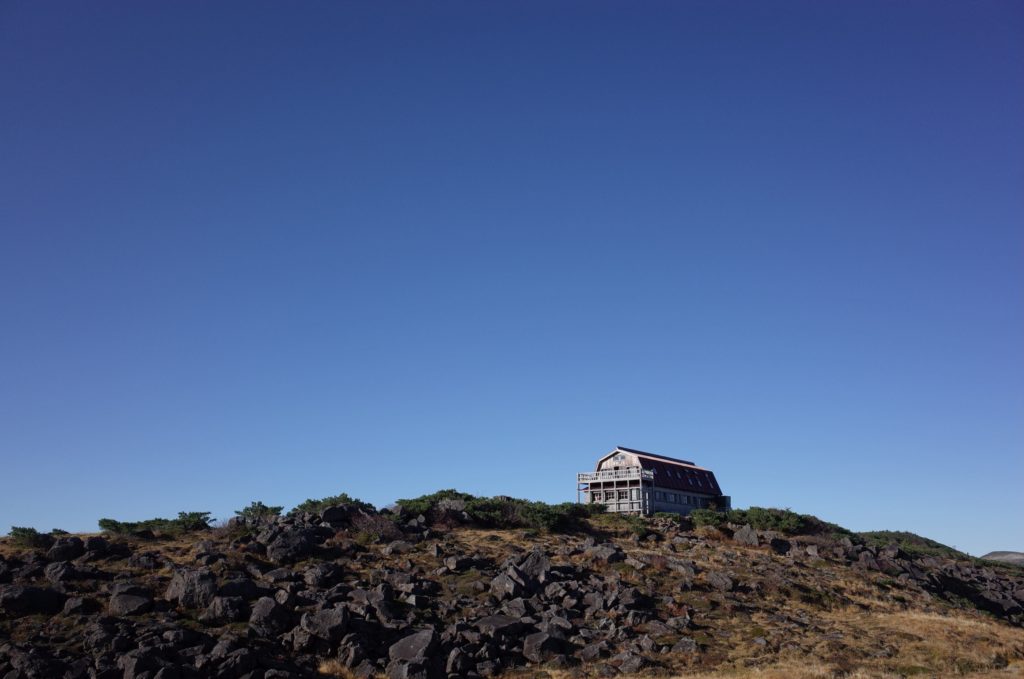 The existing building is the second in this location and was built in 2010. The building itself is just as interesting as the surrounding areas; My words can't quite explain it but the following photo of the front door is an example.

The hut has a cafe room as well as overnight accommodation, and they serve good coffee with freshly ground beans which you can enjoy with their collection of various gramophone records.

The original Kumonodaira Mountain Hut was built in 1961 by Shochi Ito. Mr. Ito was the author of the famous novel "Kurobe no Sanzoku (The Bandits of Kurobe)". Some of you may have become interested in the Kumonodaira and Kurobe area through reading this book. That was indeed what happened to me, and my trip to the hut was like a dream come true.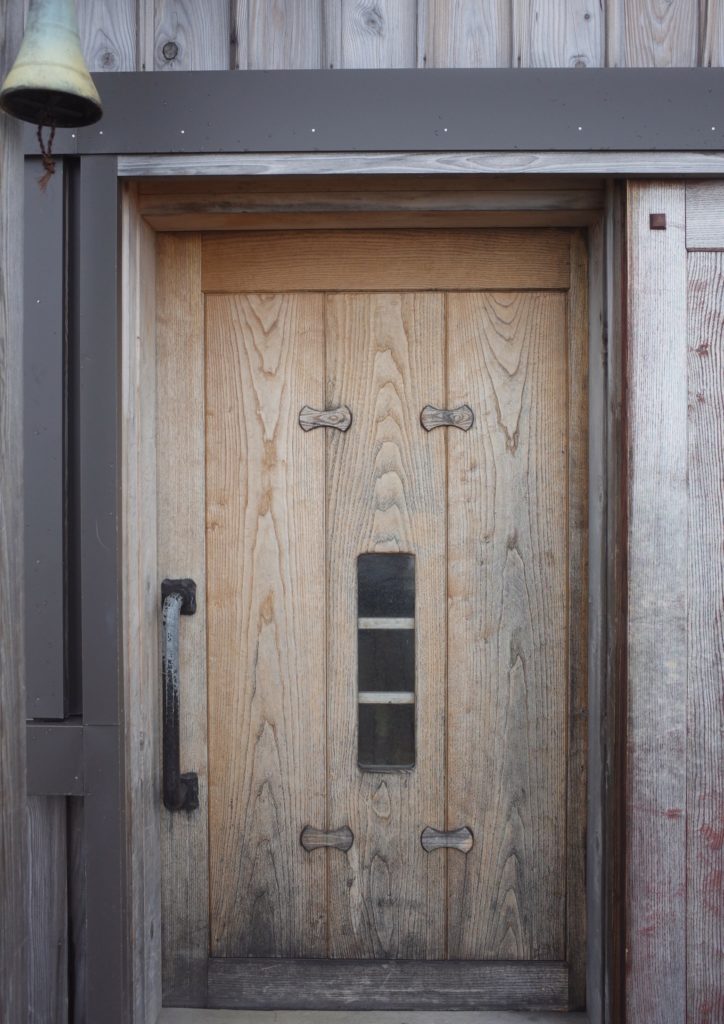 The book depicts the lives of vagabond squatters in this area from the 1940s and 60s, and it is Mr. Ito's son who operates the hut now. I was imagining how things had been back then while I was there, but I was also touched by the hospitality of today's staff and impressed by the comfortable rooms, as well as splendid views of the surrounding nature. I felt a strong connection to the past of that place as well as the enduring splendor of the setting.