Hi. This is "Staff T" from The Kerria Project.
In this article, I'd like to show you some photos from Mount Tomuraushi in Hokkaido (By the way, the second part of "The Mountain Hut of Kurobe" will be uploaded soon).
Mount Tomuraushi is one of the peaks in the Daisetsuzan Volcanic Group. This area is also called "Kamuimintara" in the indigenous Ainu language.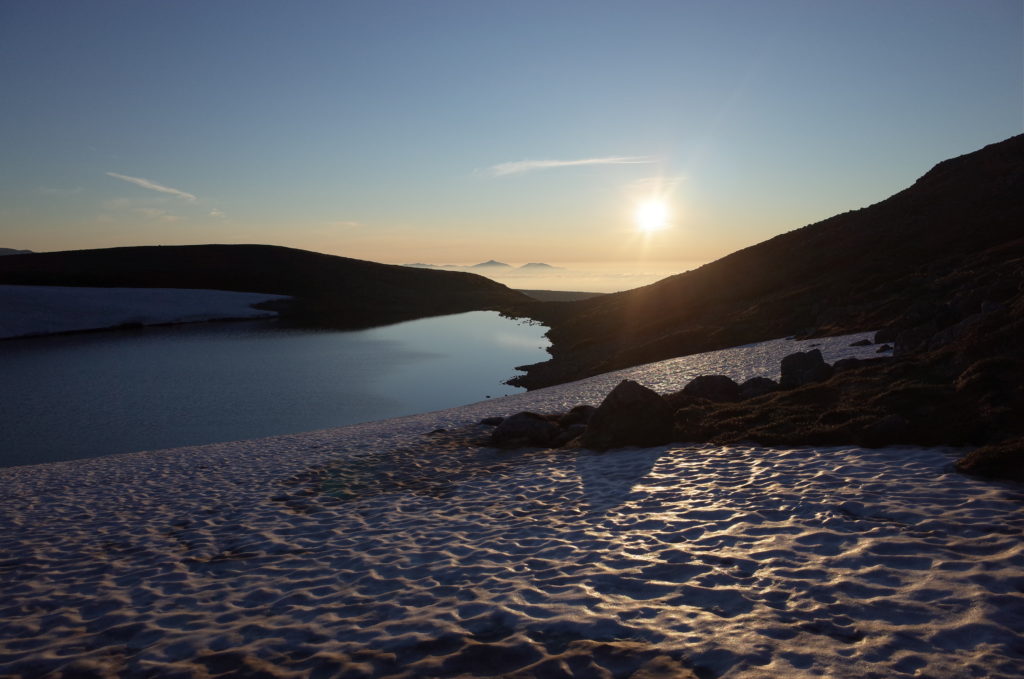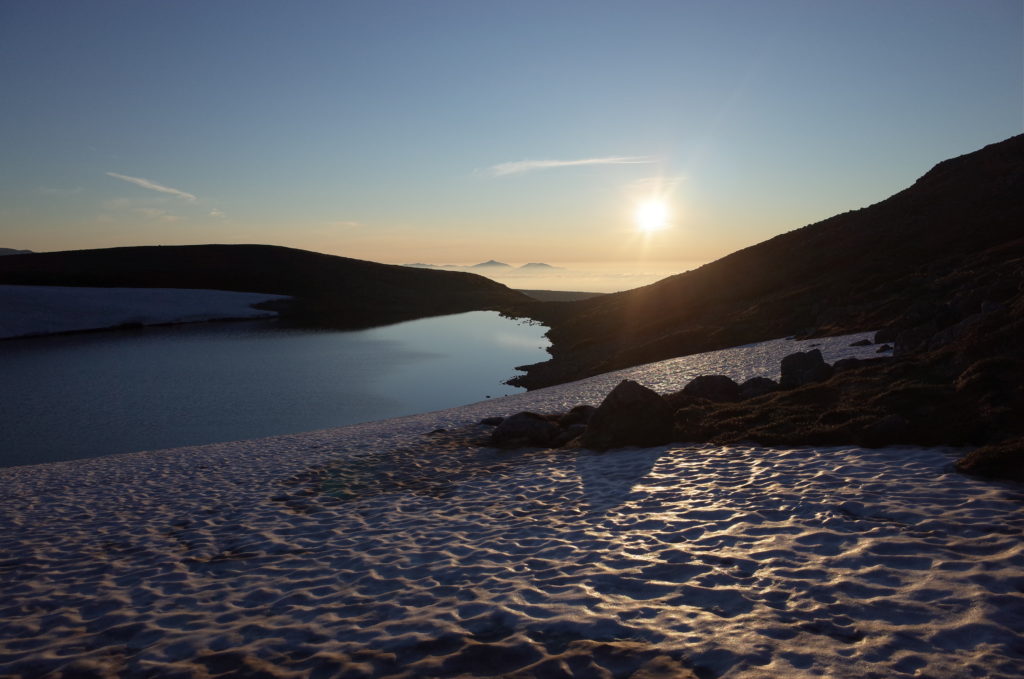 "Kamuimintara" is often translated as "the gods' playground". However, "Kamui" in Ainu culture also means "brown bear" as well as "gods", so it can be inferred that this is a place where you encounter wild bears in this area. Nevertheless isn't it intriguing to imagine that the Ainu People's gods come here and play with each other?
Tomuraushi Mountain is the most isolated and thus difficult to approach among the mountains of Daisetsuzan, and only very experienced mountaineers are allowed to take the trekking route that runs from north to south.
I camped at the foot of Tomuraushi overnight and followed just one part of the North-South route the next day before I came down from the Daisetsuzan.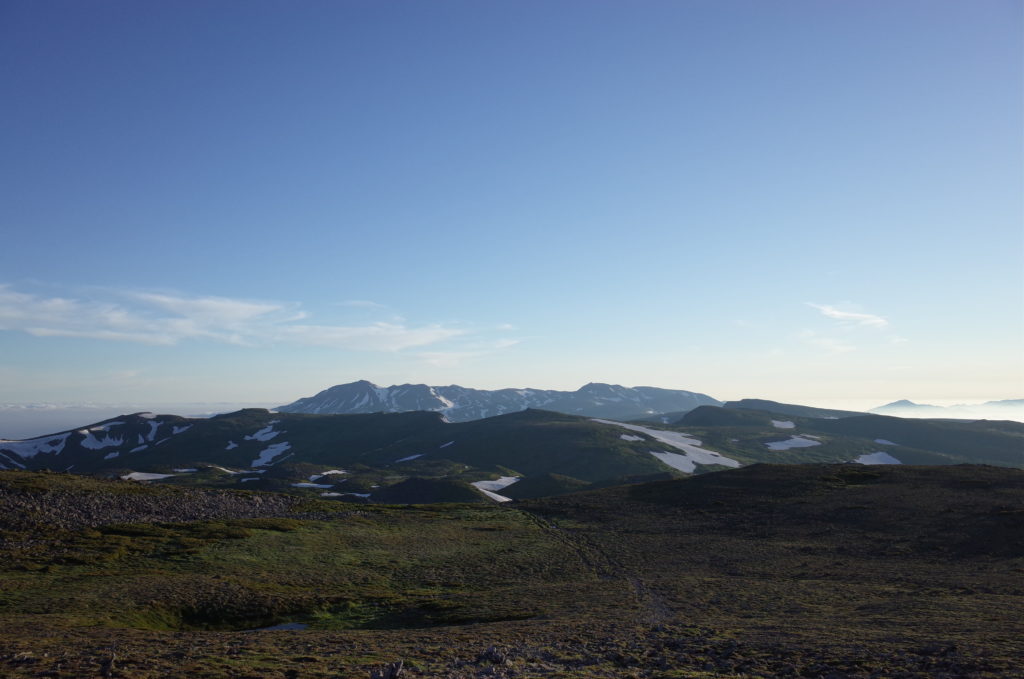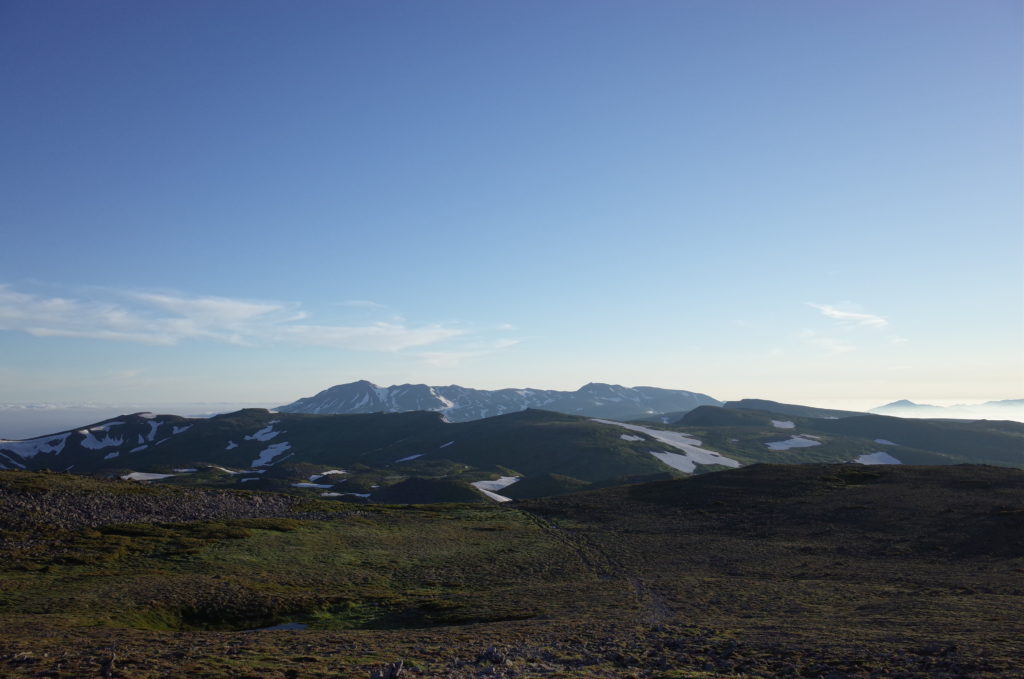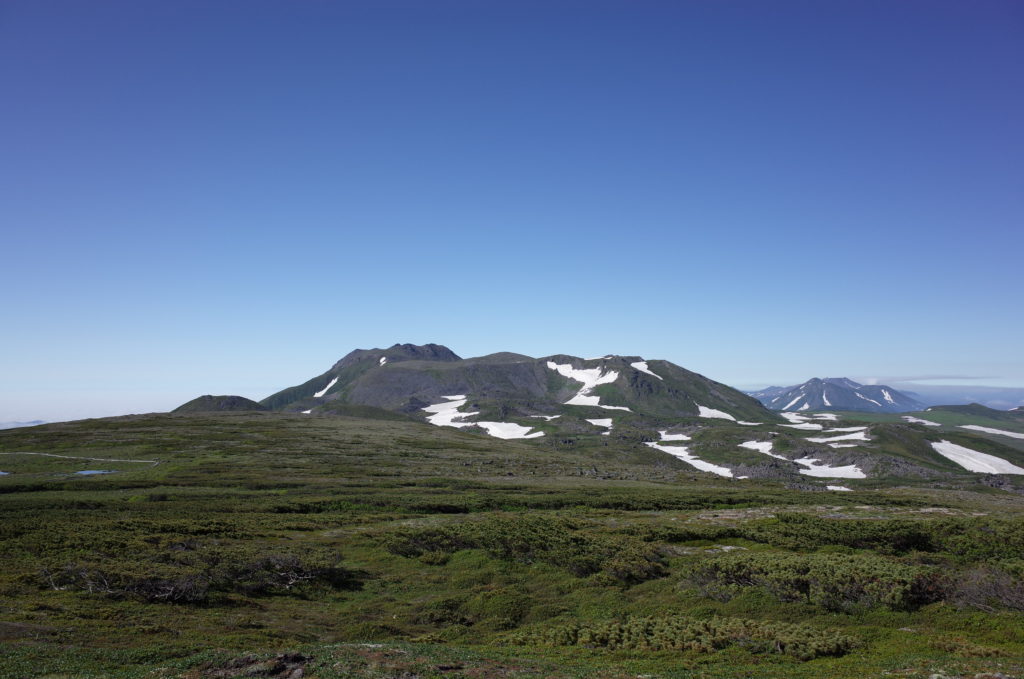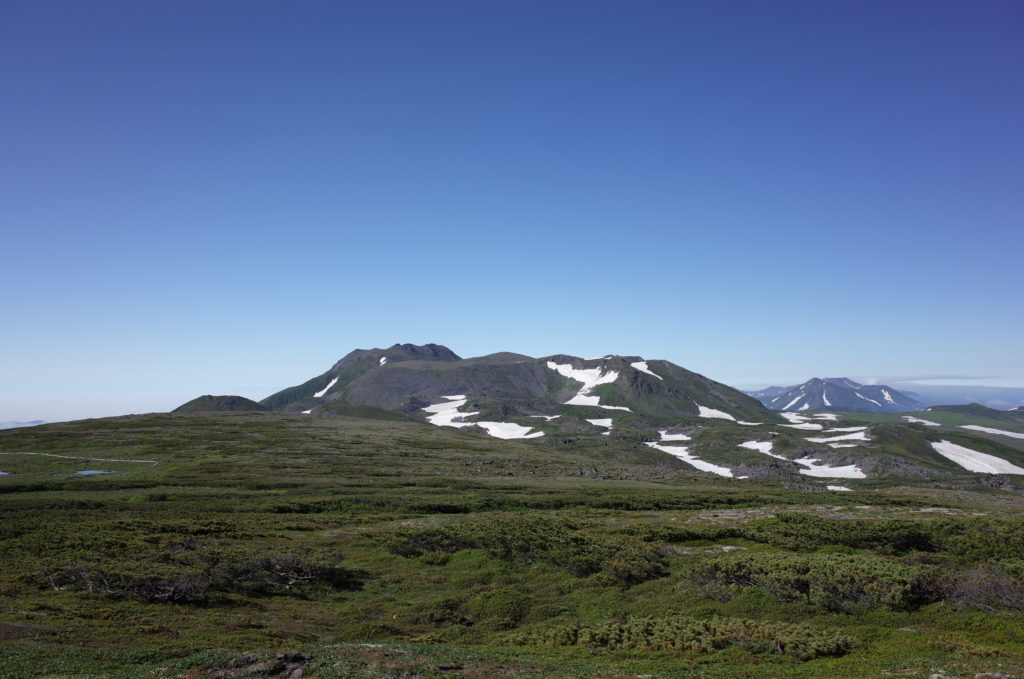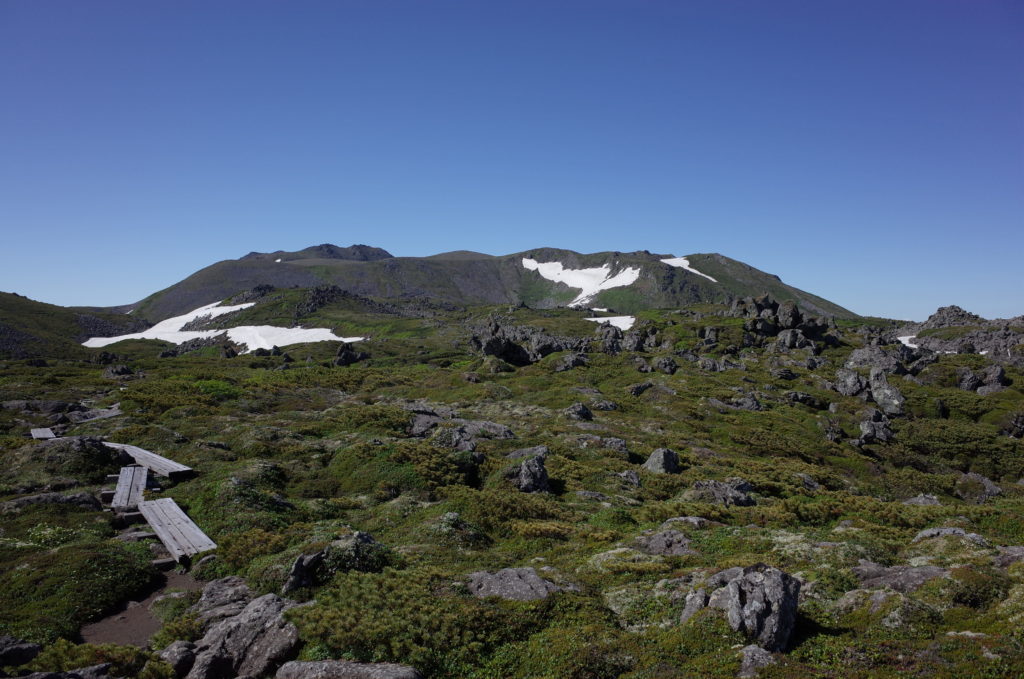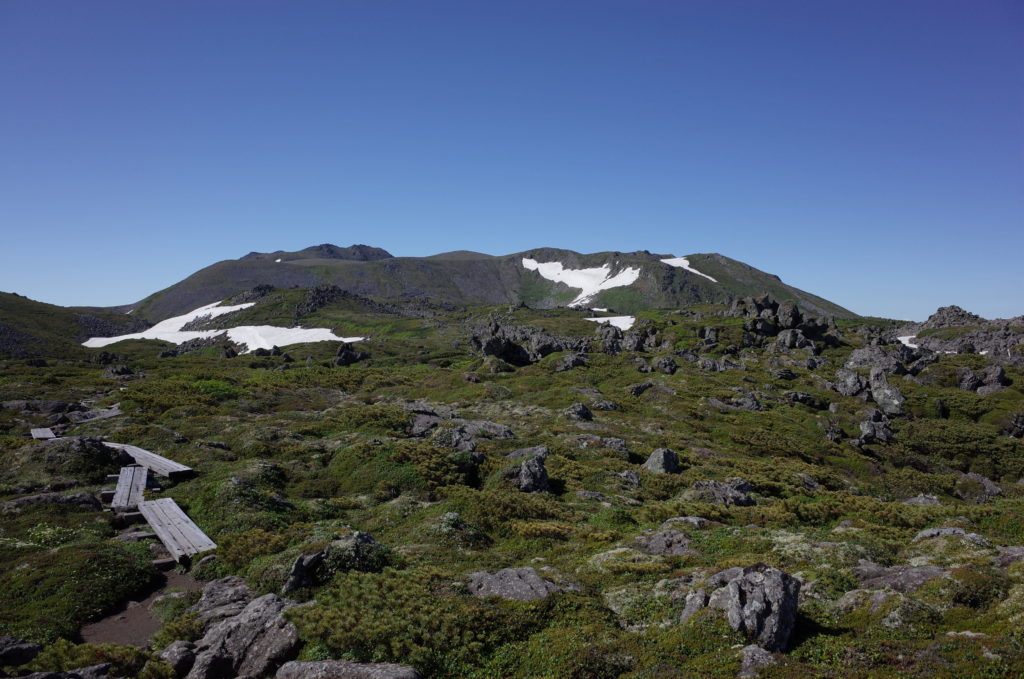 The mountains in Hokkaido are not very high compared with the giant peaks in Honshu, but the climate is quite harsh due to its location in high latitude, so they are magnificent and mysterious.
I didn't see other trekkers possibly because my trip was made on weekdays, so I enjoyed being all by myself in the splendor of nature.